Modern Jazz
Members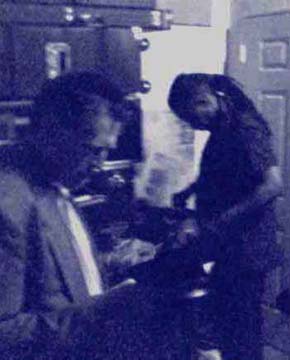 Jim Knodle
Trumpet
Rik Wright
Guitar
Cedric Ross
Bass
Simon Grant
Drums
History
Lost Dog was a mixture of guitar & trumpet melodies over electric bass and drums. The basic philosophy of this group was to perform loose improv sections woven together with constructed composed sections.
The players in this band were very busy professionals who had difficulty devoting much time to this collective so it only lasted briefly. The project did yield some interesting recordings which may surface either as a limited distribution album, or various cuts on a Rik Wright and/or Simon Grant album in the future.
---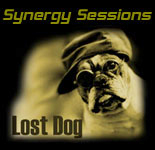 Synergy Sessions
Lost Dog
Catalog: HSG01-013
UPC: N/A, Unreleased
© 2001, Arts Lab, Inc.
.
Tracks
---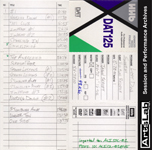 Complete Synergy Sessions
Lost Dog
Catalog: HSG00-035
UPC: N/A, Session Archive
© 2000, Arts Lab, Inc.
.
Recorded by Jason Shavey at (the old) Synergy Productions in Redmond, WA. These sessions were recorded live to 16-trk, analog tape; then mixed and mastered to DAT by Simon Grant.
Tracks
01. Jim's #1
02. Needing Dough (Take 1)
03. 701 Club
04. Improv #1
05. Improv #2
06. Speaking in Tongues
07. Emilina
08. Hurry Up & Wait
09. Improv #3
10. Spanish Lessons (Take 1)
11. Spanish Lessons (Take 2)
12. Jim's #2 (Take 1)
13. Jim's #2 (Take 2)
14. Improv #4
15. Needing Dough (Take 2)
16. Jim's #2 (Take 3)
17. Stumbling Awake
18. Cedric's "One Side" Improv
19. Resolution