Free, Improvised Jazz & Soundscapes
Members
Dan Blunck
Saxophones, clarinet, flute, reed trumpet, and various percussion
Rik Wright
Guitars, loops & assorted toy
Simon Grant
Drums, samples & more toys
History
You can classify Disjunkt as- "Free Jazz" …or simply "Improv". Some of the elements that have set us apart from the traditional, wailing, noise artists is our use of electronic and acoustic instruments combined with our knack for weaving hints of melodic and rhythmic structure into our experimental wanderings. In short- I could say that for an "out ensemble"- we have proven to be pretty palatable to listeners who find some of the harder-edge, screachier, free improv variety a bit too abrasive.
---
Recordings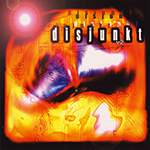 V2
Disjunkt
Catalog: HSG03-001
UPC: 766433020328
© 2003, Hipsync Records
More info…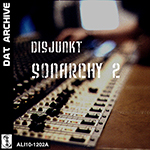 Sonarchy, 2003
Disjunkt
Catalog: ALI10-1202B
UPC: N/A, Session Archive
© 2003, Arts Lab, Inc.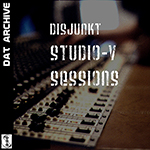 Complete Studio-V Sessions
Disjunkt
Catalog: SGU17-0312A
UPC: N/A, Session Archive
© 2003, Arts Lab, Inc.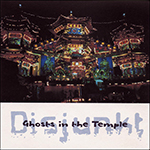 Ghosts in the Temple
Disjunkt
Catalog: SGU03-005
UPC: N/A, Performance Archive
© 2003, Hipsync Records
More info…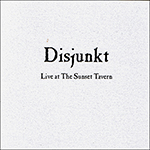 Live at the Sunset Tavern
Disjunkt
Catalog: HSG01-022
UPC: N/A, Performance Archive
© 2001, Hipsync Records
More info…
Breathing the Rainbow
Disjunkt
Catalog: HSG01-012
UPC: N/A, Performance Archive
© 2001, Hipsync Records
More info…
The Great Nothing
Disjunkt
Catalog: HSG01-035
UPC: N/A, Session Archive
© 2001, Hipsync Records
More info…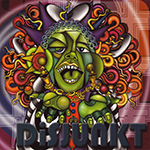 Disjunkt
Disjunkt
Catalog: HSG00-040
UPC: 686733004029
© 2000, Hipsync Records
More info…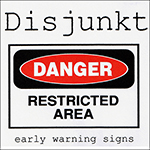 Early Warning Signs
Disjunkt
Catalog: HSG99-037
UPC: N/A, Demo
© 1999, Hipsync Records
More info…
---
Song Sampler
---
Press
Tourdates.com
November 2000
DISJUNKT- DISJUNKT
Disjunkt is one of the many shapes of the protean HipSync Records collective, led by Rik Wright and Simon Grant (aka Grant Larkin). Local sax celeb Dan Blunck joins the guitarist and drummer, respectively, to create this team of experienced – and highly experimental – musicians.
This self-titled CD was, like the Jackhammer Trio release, recorded for the KCMU Sonarchy Radio programme. And it's a head trip. It will challenge your previous conceptions of jazz, as it disassembles and redefines the nature of the beast itself. Disjunkt pushes the limits of melody, freeform improvisation and the very mechanics of jazz.
The songs are arranged along these lines: 'First Sight,' 'Second Chance,' 'Third Strike,' 'Fourth Place,' etc. – an original and clever concept. 'First Sight' breaks into its groove slowly and unsteadily. Once established, it surges forward with a brazen arrogance and the saxophone's flights into rapture. On the next track, Grant kicks out a tricky, though solid, beat, while guitar riffs shoot past the flow of the saxophone like meteorites. Although the songs generally adhere to their theme indicated in the titles, there are moments when one wonders about the grand design.
All in all, it's a far cry from traditional jazz. There are moments of tranquil fluidity, but the very experimentalism of the project won't let it stop there. Disjunkt takes jazz into places you never thought it could go. The only problem, I think, is getting back in one piece.
---
The Stranger
March 2000
Disjunkt is wide-ranging and often outrageous. You'll quickly realize that describing these livewires along other bands' lines just doesn't cut it.
---
Willamette Week
October 2001 
Disjunkt's core trio of Dan Blunck (reeds), Rik Wright (guitar) and Simon Grant (percussion) plays fusion more along the lines of what it oughta be: They explore the boundaries of progressive jazz and rock not with the tiptoeing delicacy of so many fusion smoothies, but with a confident stomp that obliterates any question of their intent. Disjunkt is fusion for the 21st century.
---
Portland Mercury
October 2001 
Disjunkt meshes free jazz with drums and loops in a soft wrapping of guitar-and-sax-generated atmosphere. It can be cohesive and melodic, and at points it is so interesting it is actually sort of startling, because it is also subtle and pretty at the same time.
---
Willamette Week
May 2001 
CALENDAR PICKS – LIVE PERFORMANCES
Disjunkt is a sax/guitar/drum threesome that breaks the standard trio mold via electronic twists and manipulations. Guitarist Rik Wright knots his guitar lines into loops and layers of elastic sound, around which Dan Blunck runs aggressive circles of saxophone. Drummer Simon Grant brings both rock and jazz influences to the mix.
---
Earshot Jazz
January 2001 
RECORDINGS NOTED IN THE YEAR 2000
Disjunkt (HipSync Records, 2000) – Three of Seattle's hometown boys take experimental jazz and wring the psychedelic essence out of it. All those years of Stan Getz and Louis Armstrong will seem tame by comparison.